Aloe Vera – Information and Products
Aloe vera is known for its therapeutic properties and is widely used in the cosmetics and food supplement industries.
Often referred to as a "super plant," aloe vera can be used to treat a whole host of ailments, including sunburn, dry skin, and acne scars.
Keen to find out more about aloe vera and what types of aloe vera products are available?
What is aloe vera?
Aloe vera is a short-stemmed shrub that naturally grows in North Africa. The leaves of aloe vera are succulent and it is these that are used to make aloe vera gel.
The aloe vera gel plant is cultivated across the globe and is used in multiple industries, including cosmetics and skincare, food supplements, herbal remedies, and food.
In ancient Egypt, aloe vera was known as the "plant of immortality" due to its many therapeutic benefits.
There are no foods that contain aloe vera, so you need to either apply it topically or ingest it in supplement form.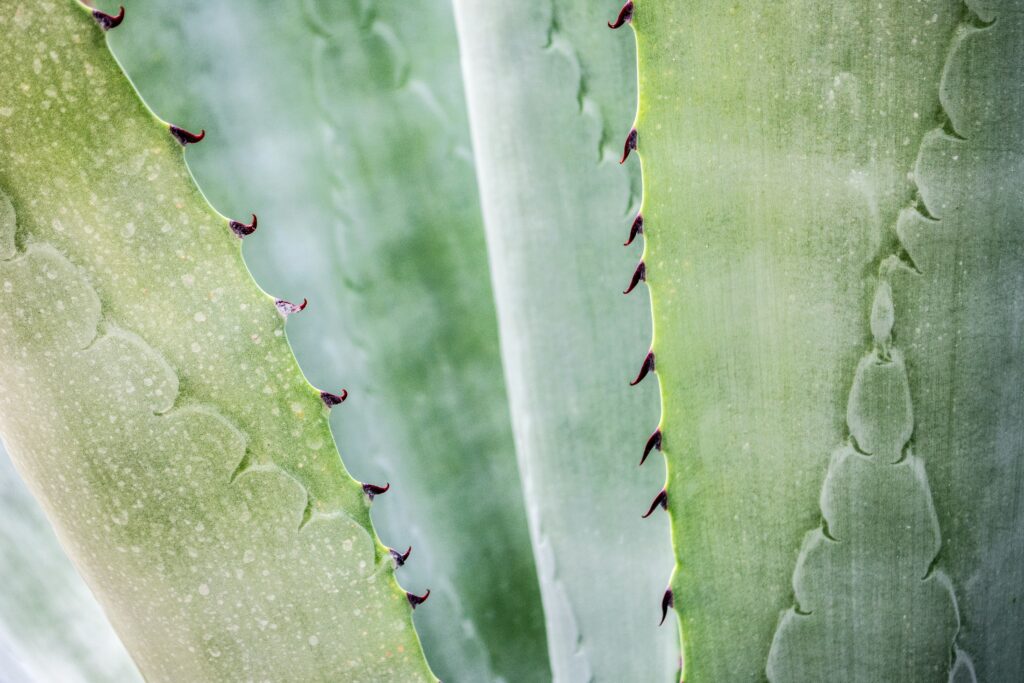 What is aloe vera used for?
Historically, aloe vera has been used to treat skin conditions. It was also thought to improve baldness and promote wound healing. Now, aloe vera is used across the health and wellbeing sector.
Some of the most common uses for aloe vera include:
To treat acne
To calm inflammatory bowel disease (IBS)
To soothe sunburn
To hydrate dry skin
To treat minor burns
To get rid of dandruff
To treat psoriasis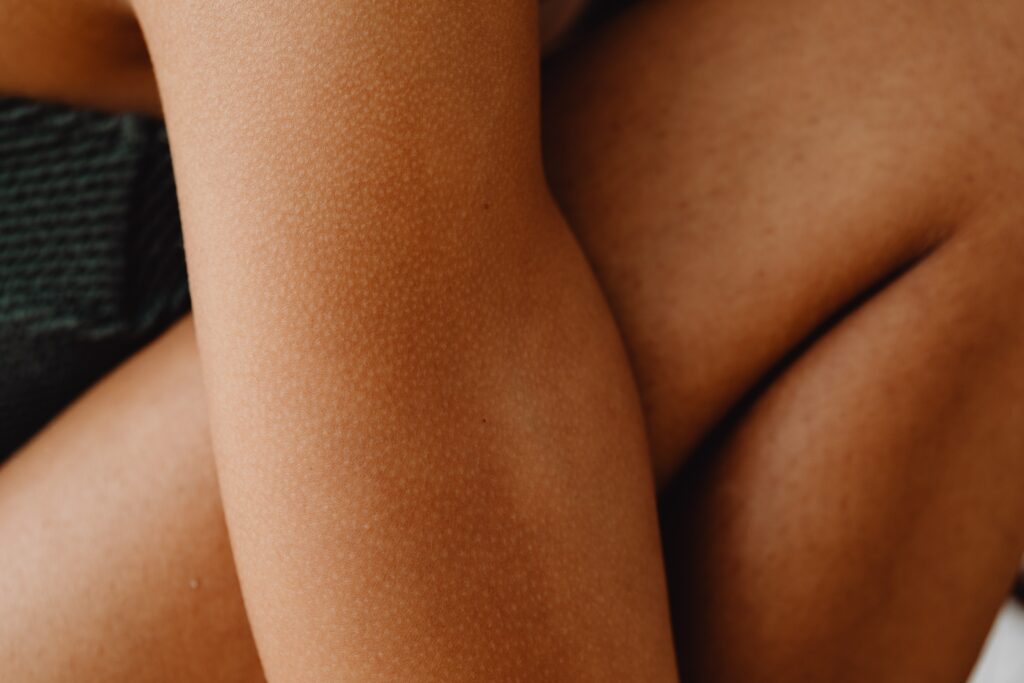 What are the 10 benefits of aloe vera?
Whether you choose to apply aloe vera topically in the form of a cream, ointment, or gel, or you prefer to take this natural remedy in the form of a supplement, discover the 10 most notable benefits of aloe vera below:
1. It contains vitamin-rich plant compounds
Aloe vera gel contains a whole host of beneficial bioactive plant compounds, including vitamins, minerals, amino acids, and antioxidants.
2. It has antioxidant properties
Aloe vera contains powerful antioxidants known as polyphenols. These can help to prevent the growth of bad bacteria that can cause infections.
Aloe vera is also antibacterial, antiviral, and an antiseptic.
3. It is an exfoliant
Aloe vera contains salicylic acid, which is a gentle exfoliant. This means it can help to remove dead skin cells without irritating the skin.
4. It is an anti-inflammatory
If your skin is swollen, red, or inflamed, aloe vera's anti-inflammatory properties can help to soothe the skin and reduce inflammation.
5. It is an anti-fungal
If you are prone to fungal infections, such as nail fungus, then aloe vera products can help to stop the growth of fungus and prevent further infections.
6. It contains aloin and aloesin
Aloin and aloesin are two compounds found in aloe vera. These can be used to improve the appearance of the skin. Most notably, they can help to fade dark spots and stretch marks.
7. It contains humectants
Aloe vera contains humectants which are a type of substance that attracts water from the air or from deep within the skin. This can help to keep the skin moisturised and hydrated.
8. It increases collagen synthesis
Aloe vera soothes sunburn and other skin injuries by increasing collagen synthesis. This can also help to prevent scar tissue and speed up the skin-healing process.
9. It is antibacterial
As aloe vera has antibacterial properties, it can be applied to the skin to prevent bacterial infections. This is particularly useful if you have a skin wound that is at risk of becoming infected.
10. It contains vitamin E
Vitamin E can help to protect the skin from damage. It can also help to reduce the appearance of age spots and wrinkles when applied topically.
What types of aloe vera products are available?
There are four main types of aloe vera products available:
Aloe vera gel
Aloe vera gels are the most common type of aloe vera products and can be used to treat many skin issues such as sunburn, insect bites, and other skin irritations. You can also get aloe vera gel for stretch marks.
It is worth noting that some people find an aloe cooling gel to be sticky and messy, but, on the plus side, it provides an instant cooling effect on the skin.
Aromatica aloe vera gel is a good choice for sensitive skin as it contains organic ingredients that are gentle on the skin. Alternatively, Forever Living aloe vera gel is also a popular aloe vera gel that contains 97% aloe.
Aloe vera lotions
Aloe vera lotions tend to be thicker than aloe vera gels and are typically used to moisturise the skin.
Aloe vera lotions are a good option if you suffer from a skin condition that causes dry skin, such as psoriasis.
The only downside to aloe vera lotions is that they are not suitable for more severe cases of skin conditions and irritations.
Aloe vera heat lotion Forever is a good choice if you have sore and aching muscles that need soothing.
Aloe vera creams
Aloe vera creams are the thickest type of all of the aloe vera products and can be useful in treating more severe cases of skin conditions such as eczema, dermatitis, and psoriasis.
Creams offer a great source of antioxidants which also make them ideal for combatting the signs of ageing skin.
Some people experience allergic reactions to aloe vera cream, so always test a small area of skin first and stop using aloe vera products immediately if any irritation occurs.
Aloe vera sprays
For skin that is sore, inflamed, and painful to touch, aloe vera sprays can be easily applied and often do not need rubbing in.
Aloe vera sprays such as aloe vera spray Boots are also a good idea for use on children with sunburn or irritated skin due to their easy application.
However, most aloe vera sprays are not as thick as lotions and creams, which means they are not as effective at treating severe cases of dry or irritated skin.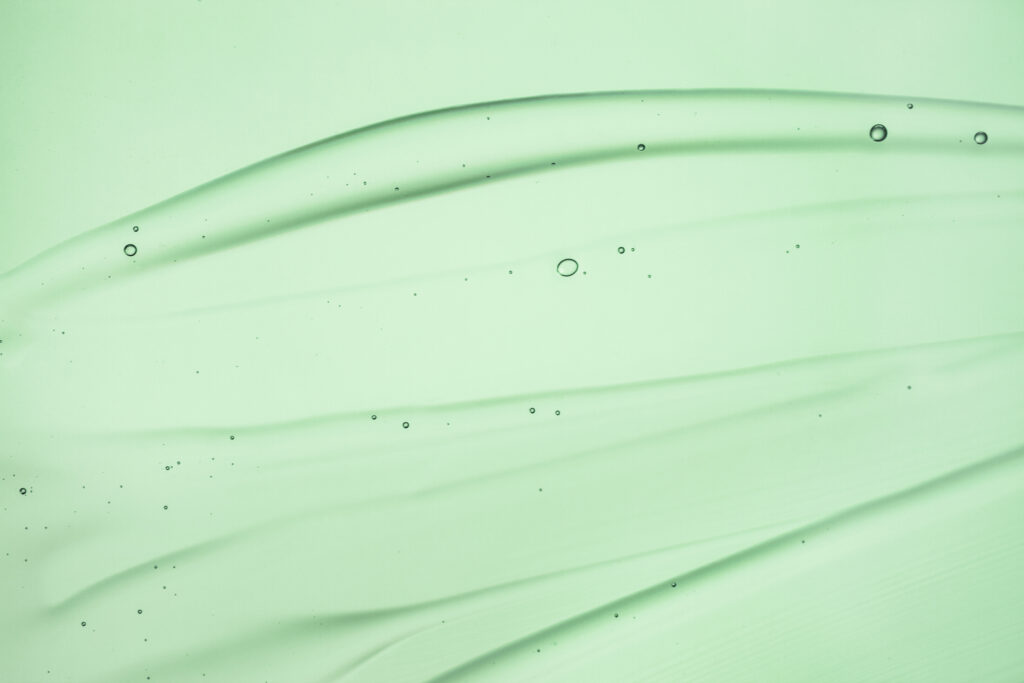 What can aloe vera be used to treat?
Aloe vera can be used to treat an extensive range of health complaints and conditions, including:
Tooth decay
Aloe vera tooth gel has shown to be just as effective at fighting tooth decay as more traditional toothpastes.
It also contains anthraquinones that actively heal and reduce pain and inflammation.
Constipation
Although not an approved medication for constipation, studies indicate that aloe latex, when taken in liquid or capsule form, can help to treat constipation.
Sun damage
Aloe vera for sunburn is nothing new and has been used for many years to soothe and cool inflamed skin. Aloe with lidocaine for sunburn is highly effective and can be bought at most pharmacies and supermarkets.
Skin burns
Due to its soothing and cooling properties, aloe vera is often used as a natural remedy for burns. It can also help with wound healing and pain relief.
If you have a mild burn, apply aloe vera directly to the affected area 1-2 times per day.
Acne
You can find aloe vera gel for acne scars at most pharmacies, as well as cleansers, toners, and face creams that contain aloe.
If traditional acne products irritate your skin, then aloe vera treatments are a good option.
Ageing skin
Aloe vera helps to naturally increase the production of collagen in the body, which can help to reduce the visible signs of ageing, such as fine lines and wrinkles.
What are the best aloe vera products?
As there are so many aloe vera products on the market, it can be difficult to know which one to choose.
When looking at aloe vera products, consider the below:
Percentage of aloe vera
Some aloe vera products contain more aloe vera than others. Although there are no aloe vera products containing 100% aloe vera, you should look for ones with the highest aloe percentage. Ideally, aloe should be first on the ingredient list.
Number of ingredients
You should look for aloe vera products that only contain a few natural ingredients as these are best for your skin. The more ingredients listed, the higher chance that the product will irritate your skin.
Type of aloe vera
For optimum results, you need an aloe vera product that contains real, organic aloe. You will be surprised at how many brands market themselves as an aloe vera product but do not contain any real aloe vera.
Other irritants
Aloe vera products that contain artificial colours, fragrances, and other harsh chemicals can cause more irritation to the skin and can negate the cooling effects of aloe.
How much aloe vera should you use?
Aloe vera gels and creams vary in dosage, depending on their intended use. For example, aloe vera gel that is designed to treat psoriasis can contain up to 70% aloe vera.
If you are using aloe vera to treat a specific health concern, ask your doctor for advice on dosage and how to use aloe.
Is aloe vera safe?
Aloe vera is safe to use for minor skincare complaints such as minor burns, sunburn, acne scars, and long-term skin conditions such as psoriasis, dermatitis, and eczema. However, it is unlikely to be effective in the treatment of severe burns or wounds.
Typically, aloe vera is well tolerated and should not cause any adverse reactions. If you do experience any irritation when using aloe vera products, stop using them immediately.
If you are allergic to garlic, onions, or tulips, you should not use aloe vera gel. If you are pregnant or breastfeeding, you should avoid taking aloe vera in supplement form, although it is safe to apply it topically.
Do not take aloe vera internally if you have any of the below health conditions:
Haemorrhoids
Kidney disease
Renal disorder
A cardiac condition
Ulcerative colitis
Diabetes
How does aloe vera help sunburn?
Aloe vera sunburn relief works in three ways: to cool the skin, to hydrate the skin, and to help the skin. As aloe vera is a natural humectant, it is highly effective at helping the skin to retain moisture and, when applied topically, has an instant cooling effect.
Aloe vera is also a good source of vitamin E, which helps protect the skin from the damaging effects of the sun's rays.
Finally, aloe vera has anti-inflammatory properties that can help prevent peeling of the skin from sunburn.
How does aloe vera help dry skin?
If you suffer from dry skin or have a skin condition such as psoriasis or eczema, aloe vera gel or lotion can be a highly effective treatment.
Aloe vera is one of the best natural treatments for dry skin and can be applied as a daily moisturiser.
As well as aloe vera moisturisers for the body, you can also get aloe vera cream for the face, aloe vera hand lotion, and aloe vera footcare products such as CCS Foot Care Cream, which is a highly effective treatment for dry and hard skin on the feet.
Frequently asked questions
What are the benefits of aloe vera?

Aloe vera has many health benefits, most notably for the skin. Aloe vera products can soothe irritated skin, treat sunburn, and combat dry skin. They can also be used to treat minor skin wounds and to treat skin conditions such as psoriasis, dermatitis, and eczema.
Is aloe vera good for the face?

Aloe vera facial moisturisers can help to keep the skin on your face hydrated and nourished. Aloe vera is also an effective treatment for acne and acne scars. If you want to prevent the signs of ageing, aloe vera can help to boost collagen production and minimise fine lines and wrinkles.
What is the best product of aloe vera?

The best aloe vera product is one that contains the most percentage of aloe vera. Ideally, aloe vera should be the first listed ingredient.
Is aloe vera good for hair?

Aloe vera contains vitamins A, C, and E, which means it can help to promote hair growth and make your hair appear glossier and more nourished. You can apply raw aloe vera gel directly to your hair and scalp, or you could take an aloe vera daily supplement.
What diseases does aloe vera cure?

Aloe vera is known for helping with a wide range of diseases, including rheumatoid arthritis, diabetes, IBS, ulcers, and skin diseases. This is because it is a powerful antioxidant that fights off free radicals that attack the body.
Can you use aloe vera every day?

Yes, aloe vera creams, lotions, and gels can be used daily as aloe vera is gentle on the skin. Aloe vera products can be applied all over your body or on specific areas that require treatment.
What is the main use of aloe vera?

The main use of aloe vera is as a cooling gel for sunburnt skin. Aloe lotion for sunburn works by cooling, hydrating, and healing the skin. You can also get aftersun aloe vera lotion that is specially formulated to soothe skin after sun exposure.